Our Uniform Programs have been designed and developed to help streamline your uniform process every step of the way.
Choose the programs that fit your businesses specific needs.
Uniform Management Software
We want you to have full control of your uniform ordering process. That's why we provide a personal portal for each client, where you and your employees can order company materials and uniforms.
With In-House Manufacturing & Hybrid Import Model combined with our high-tech Employee Uniform Management software, we've made it easy for customers to order high-quality safety apparel with ease and efficiency.
Custom Catalogs Based On Job Description
Simplify Your Uniform Process Today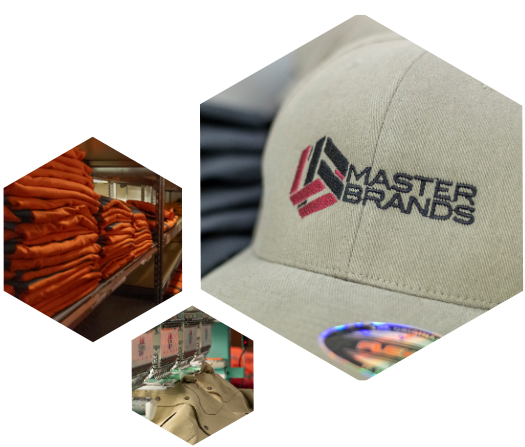 CUT COSTS WITHOUT CUTTING QUALITY
It's a streamlined system that cuts cost while also ensuring inventory is always readily available. It also allows customers to get unique or hard-to-fit sizes without any additional cost or time.
Workwear Inventory & Shipping Made easy
We've perfected the process making us the most efficient, reliable and accountable source for safety apparel & uniforms in the country.
Our Distribution Program covers your business every step of the way so you can focus on more important things. From producing, storing, and shipping, we ensure you're taken care of.

Eliminate the hassle of keeping stock-lists, finding space to store extra uniforms, as well as taking the time to issue those uniforms to employees. We manage all this so you don't have to, free of charge.

Along with managing your inventory, we'll also ensure it's distributed to your employees timely & efficiently when needed. As soon as an order is received, our team puts everything together and ships that order directly to employees within 48 hours.
If you're loyal to a specific brand, our Corporate Branding program is the perfect solution.
After you've decided on a brand, we use our resources to find that apparel at the lowest price available.
Once stocked, our in-house team is fully equipped to make any modifications required to fit your companies specific needs.
Finally we will brand the workwear with your companies name, logo, and any other special requests to truly make it your own.
We carry all major safety brands

Choose your favorite brand

Get it at the lowest cost

Branded to fit your company
Showcase your Company on your favorite Apparel
BUYING FOR YOUR BUSINESS?
Contact Us today for a custom tailored quote that suits your budget. We're equipped to produce thousands of items per day from our cutting-edge manufacturing facility in Salt Lake City.